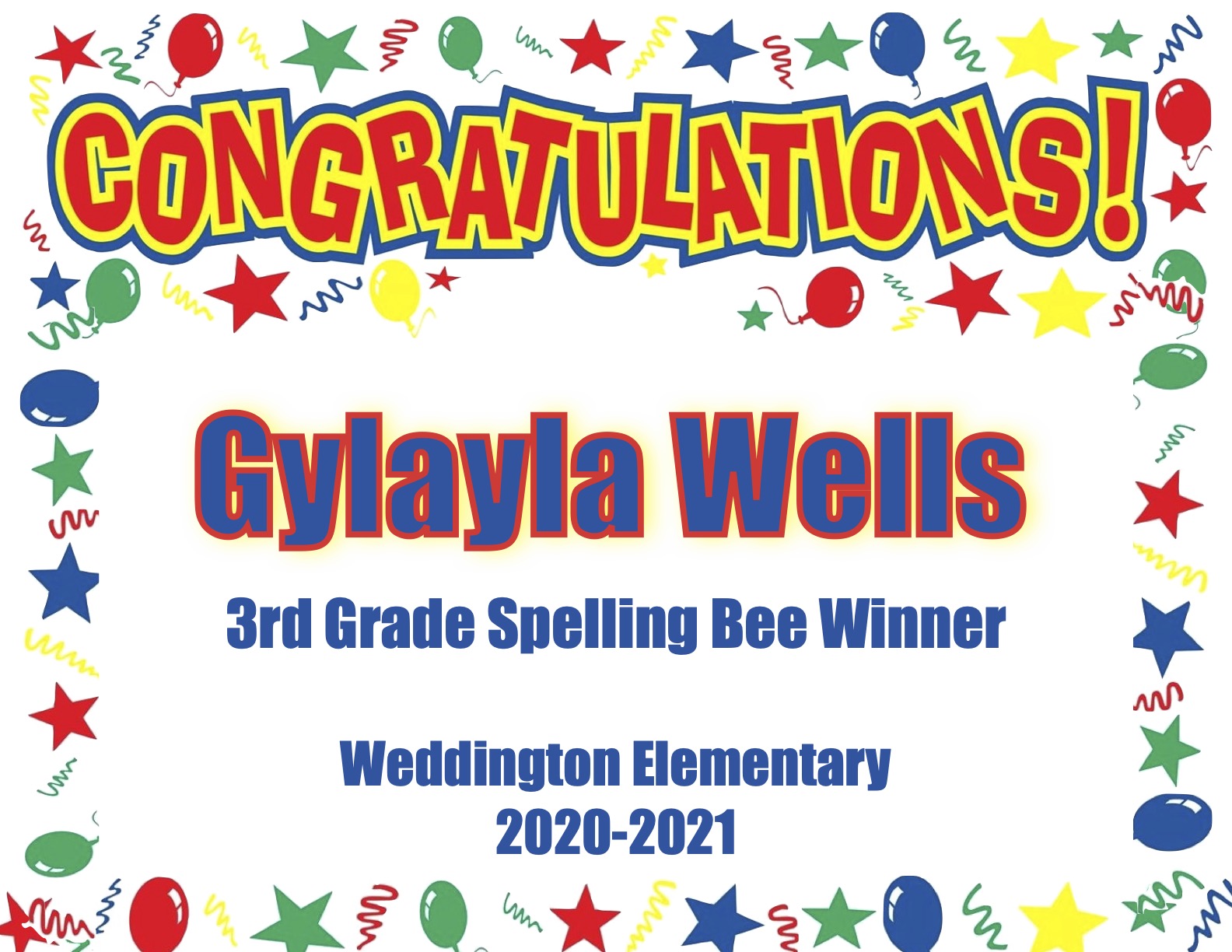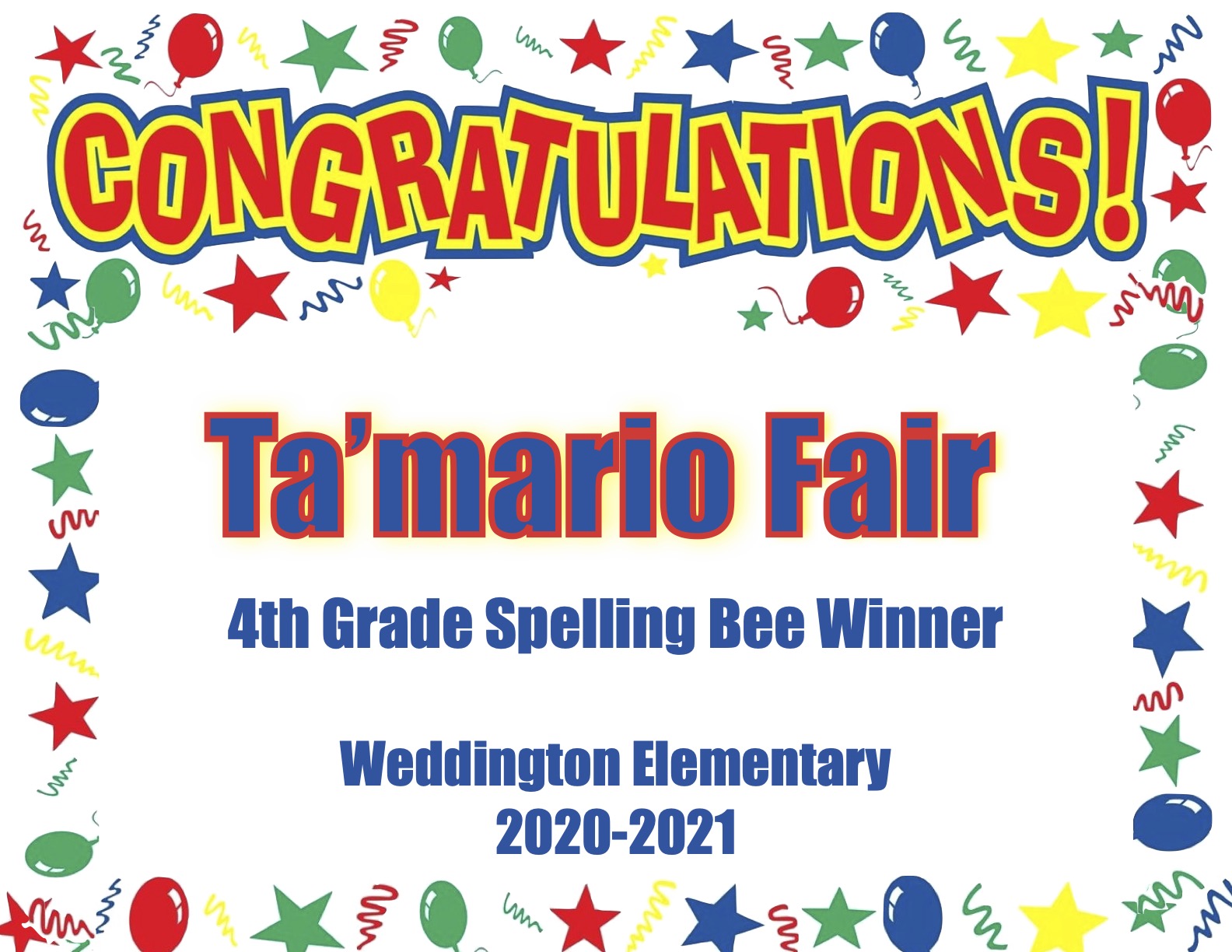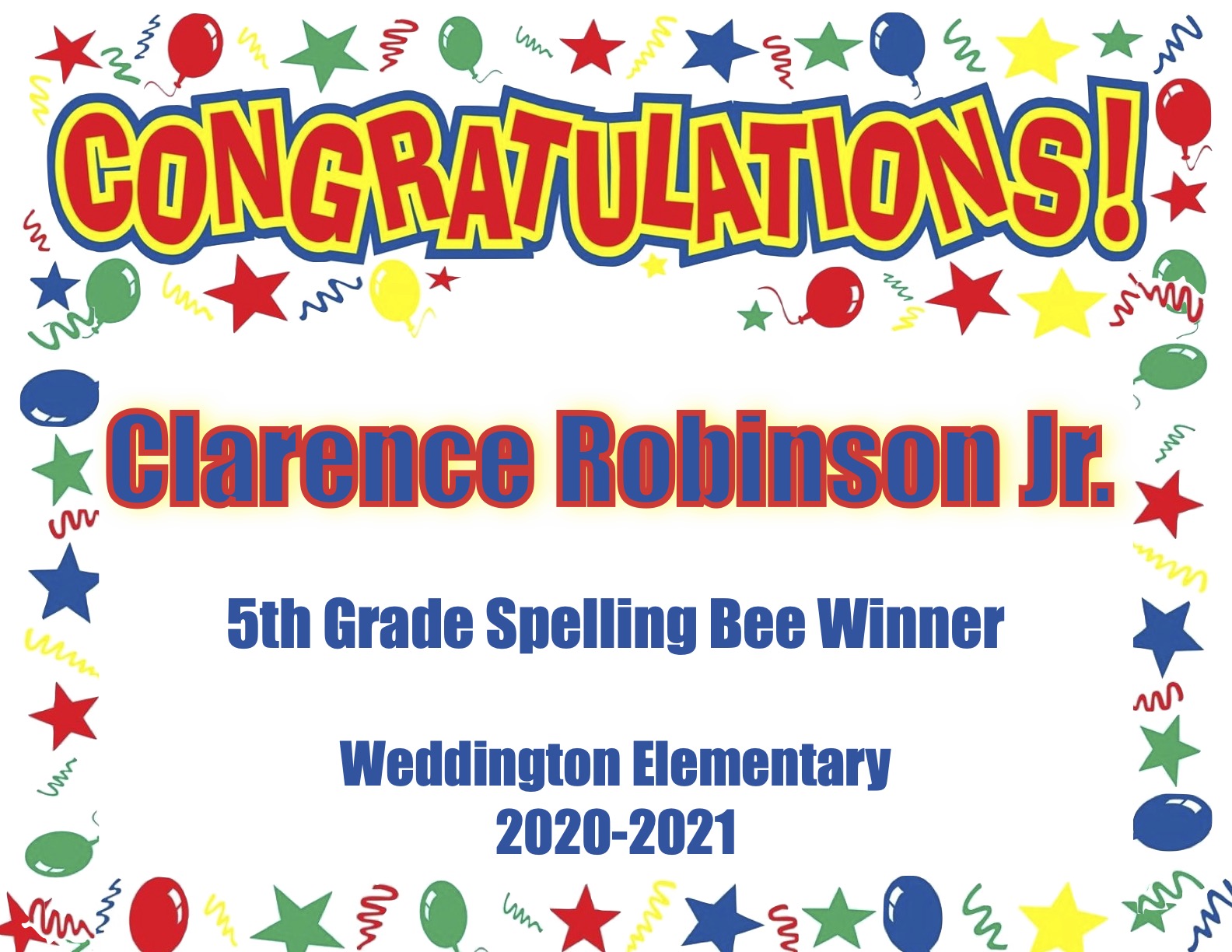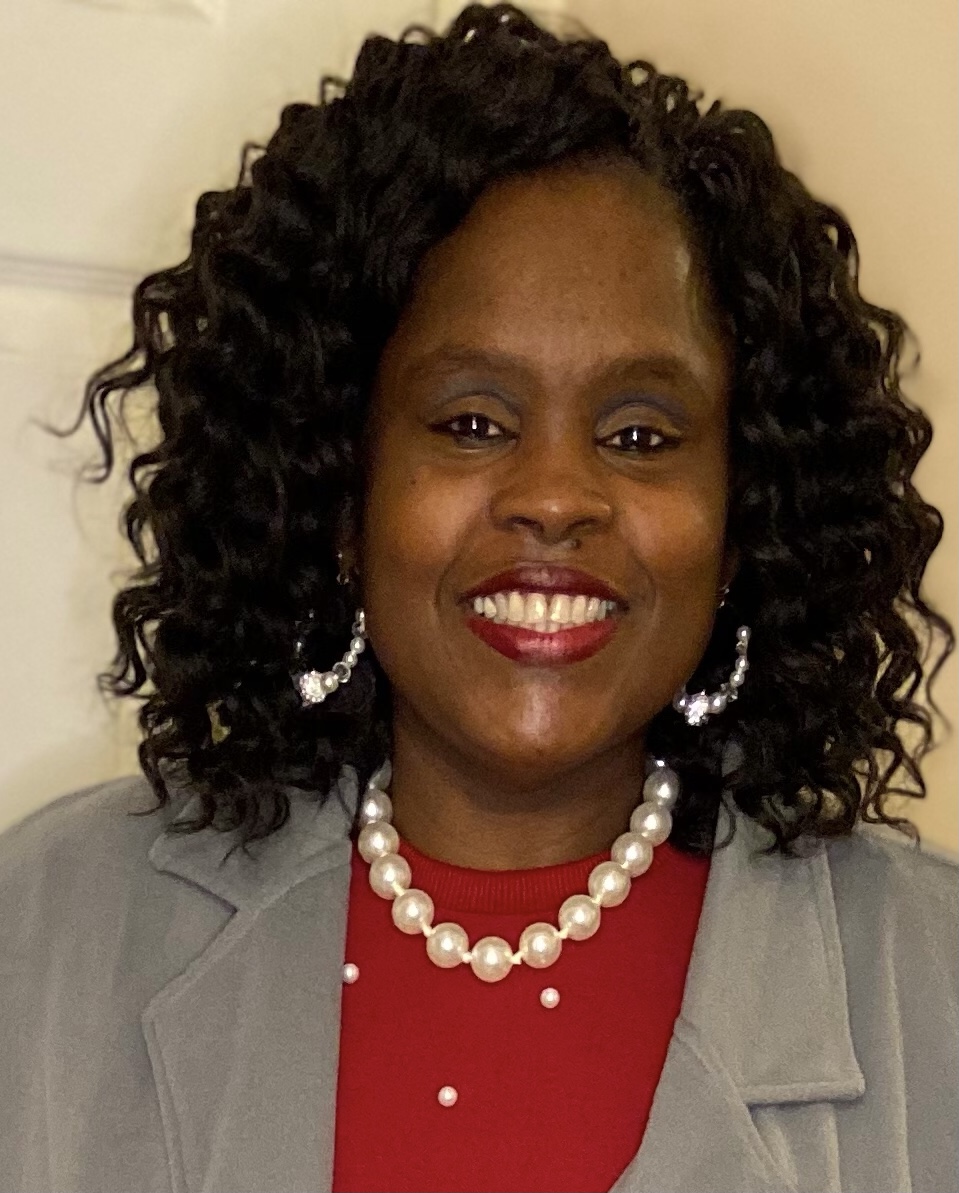 Message from the Principal's Desk.... 1/7/2021
Happy New Year and Welcome Back!
As we return to school and virtual learning continues as the primary mode of delivery of instruction, I ask for the ongoing support and compassion of all impacted (students, teachers, and families). The pandemic is still impacting our lives; however, we must endure and ensure students receive the best learning opportunities possible at this time.
As Weddington's vision states, We must "Empower Confident and Competent Learners". If we put forth the effort collaboratively and put the students needs as the top priority, together we can!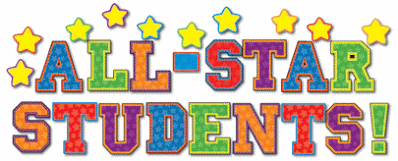 March 29th - April 9th Bright Star Students
1st Grade
Ms. Mills - Lorenzo Moore
Mrs. Gamble-Hall - Takeia Jamison
Mrs. Stewart - Kanylah Williams
3rd Grade
Mrs. Brown - Caleb Crowley
Mrs. Delperdang - Caleb Crowley

5th Grade

Ms. Johnson - Korey Wilson
Library
Ms. Edwards - Makenzie Mitchell

2nd Grade
Ms. Smith - Khaleb Hudson
Ms. Poe - Khaliyah Pass
Mrs. Carter - Patrice Hall
4th Grade
Ms. Hemphill - Camden Williams
Ms. Wyatt - Aaliyah Howard
Ms. Perry - Tzavier Session
Art
Mrs. Townsend - Kyerston Robinson
Additional Students
Joydan Reed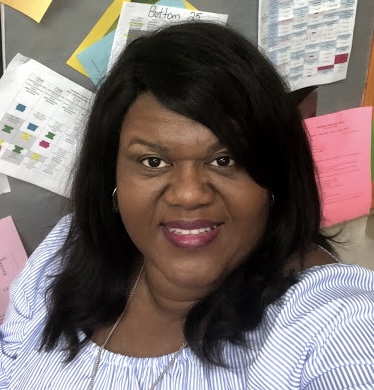 Kudos to Mrs. Tonya Session and Ms. Ruby McCoy for the leadership in their assigned area, willing spirit and a "can do attitude" with other assigned duties for #TeamWeddington.